AUTOMATIC SYSTEMS – PRODUCT RANGE
Product range for pedestrian speed gates, turnstiles and vehicle barriers from Automatic Systems
"Quality first" being its motto for 50 years, Automatic Systems' products are reliable, efficient and long lasting in order to satisfy the demands of our clients. Each one of our client's request is carefully analyzed by our engineers, who make every effort to ensure that what we deliver meets our client's needs.
---
Automatic Systems offers solutions to all pedestrian entrances types, thanks to its wide variety of products. From the small speed gates, more discreet and elegant, to the full-height security turnstiles that can restrain sensitive perimeters.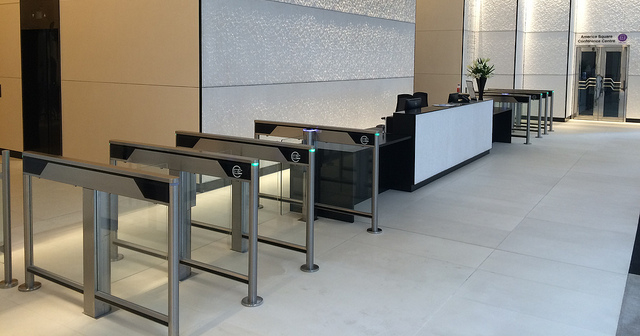 Our flagship product in this category is the SlimLane speed gate, its elegance and ability to control large flows of people made it our client's favourite. It is the ideal product for entrances in prestigious buildings. We offer many other solutions in order to suit your needs.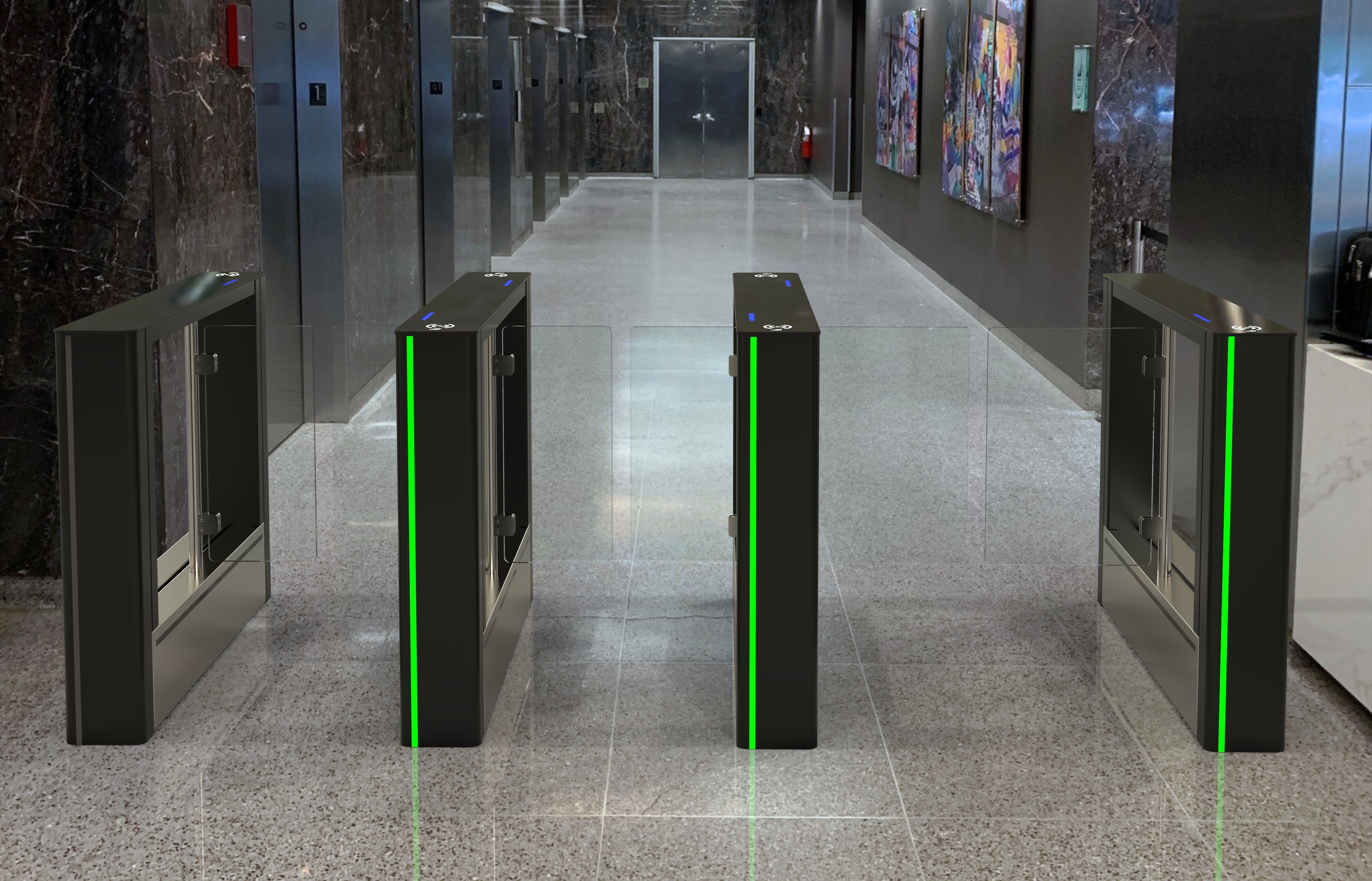 The FirstLane is our "low end" product in this category. Be aware that at Automatic Systems, low end does not mean low quality. The FirstLane is a standard speed gate product, easy to install and ready to go. Its attractive price combined with its efficiency and its durability make it a champion of the quality/price ratio. It is commonly implemented in buildings entrances.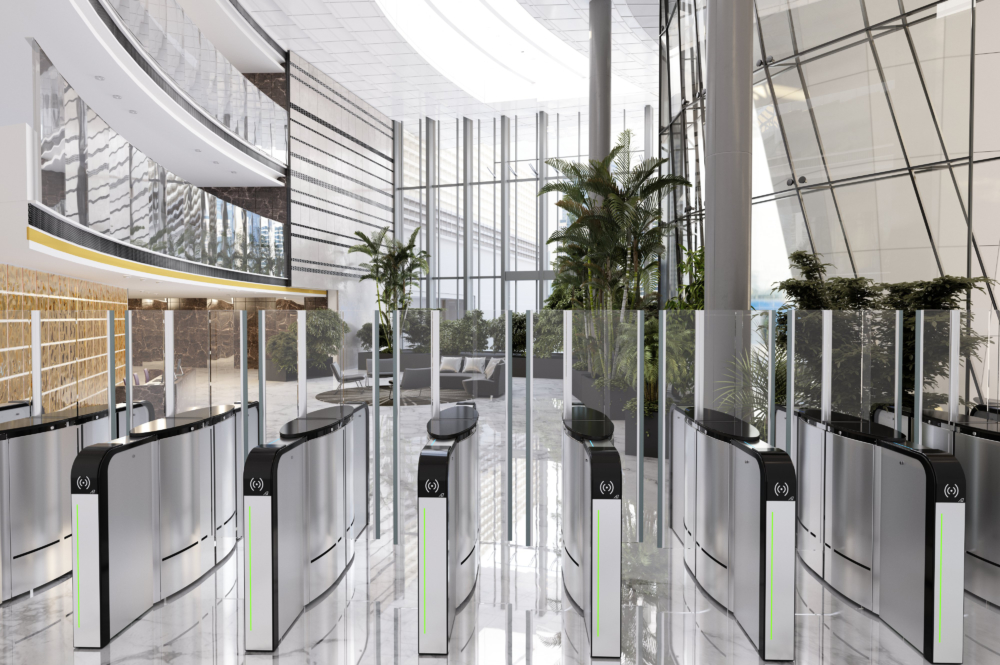 The SmartLane combines elegance, security and durability. Its sliding doors made out of reinforced glass, up to 2m tall can withstand occasional user assault and make it almost impossible to fraud. It is commonly implemented in buildings entrances that require a higher level of control.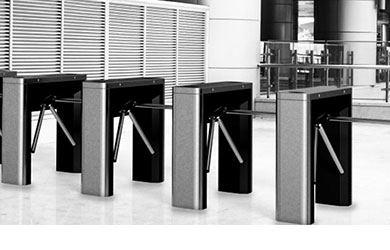 Discover the TriLane, our new series of tripod turnstiles. Available with one or two feet, the Trilane has been designed be efficient on the long run, indoor and outdoor. Its resistance and low energy consumption make it a must-have for areas with a moderate security level and a high traffic flow. They fit perfectly in gyms, cultural centers, museums, etc…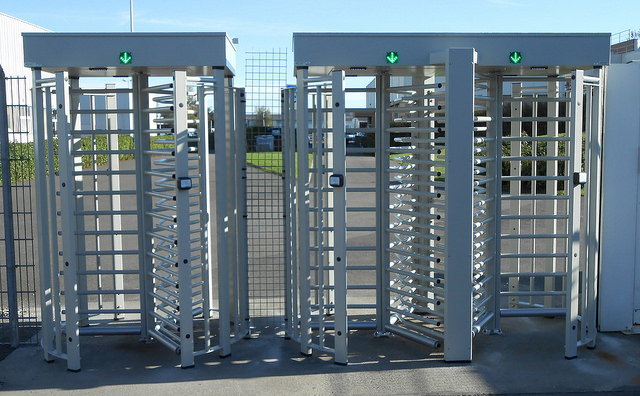 For security turnstiles, we offer you the TRS series, it brings a very efficient solution to the table when it comes to perimeter access control. Those turnstiles are though and are made to last long. They are used indoors or outdoors. They are often implemented in areas that need a high level of security and access control, forbidding any not allowed user to come through.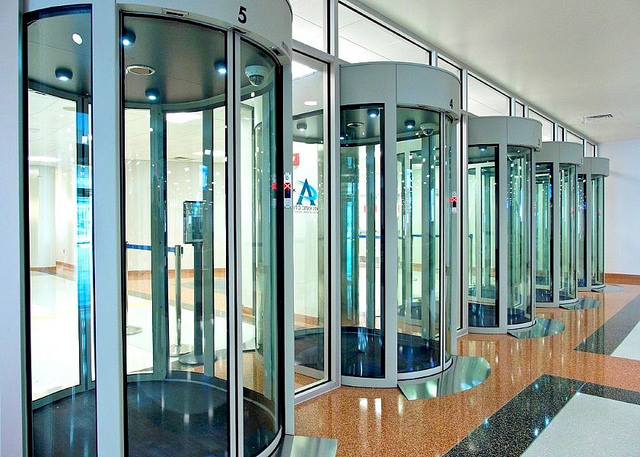 We offer 3 types of security doors : The ClearLock series, which has a rounded design with curved sliding doors. The Interlock series, which has a rectangular design and finally the RevLock, which is a four obstacles revolving door.
These products are the high end of our pedestrian products in terms of security, offering a very strict access control. They are mainly found at the entrance of buildings that require a high level of security such as administrative buildings.
---
VEHICLE PRODUCTS
Automatic Systems puts its 50 years of experience in the field of vehicle barriers at your disposal. We offer different categories, each one of them specially designed for its specific task. Such as toll, parking entrances or perimeter security.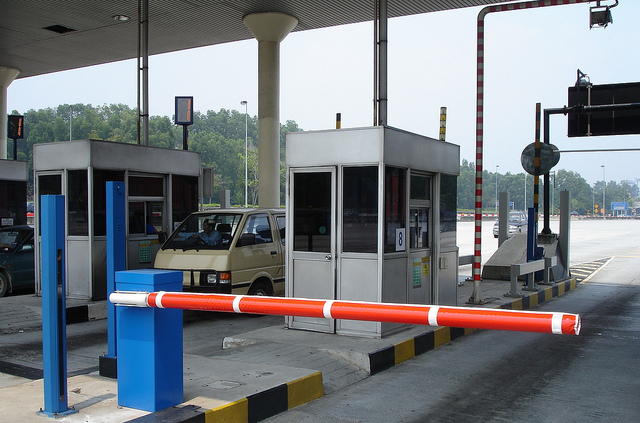 For parking and perimeter access management, Automatic Systems offers the BL 15, BL 229, BL 244 and BL 44, available with different types of boom arm.
Highway tolls require fast, robust and reliable barriers. For this purpose, Automatic Systems has created the specific barriers BL 229 Toll and BL 261.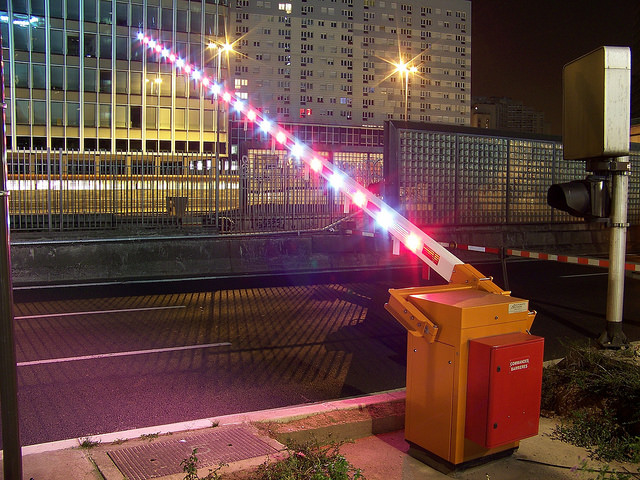 We offer two models of long-range barriers. The BL 52 up to 14 meters in length and the BL 45A/F up to 12 meters in length. They are perfect for controlling access to bridges, tunnels or other wide crossing routes.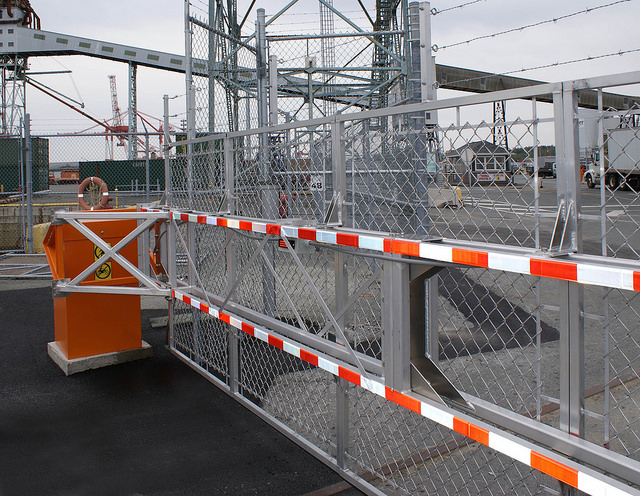 For the securing of perimeters, we offer fenced barriers, which control access to both vehicles and pedestrians. These are made to resist vandalism and to protect sensitive areas. They are often used to restrict access to military bases, port and airport areas or other sites requiring a high level of security.
---
Our high security solutions ensure the protection of the most at risk areas and allow strict selective passage. We have security gates, bollards and retractable obstacles.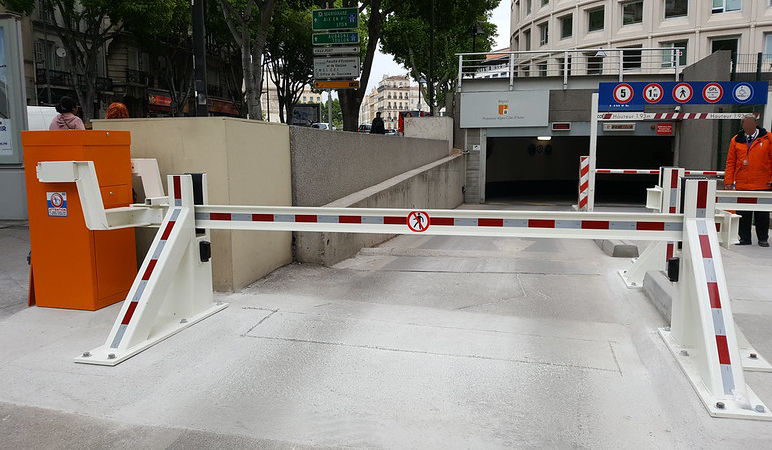 Rising barriers are designed to withstand the heaviest impacts. TheBL43 C50 models can withstand a 1.5 T vehicle launched at 64 km/h. For even greater safety, the BL M50 is the solution. It is capable of withstanding impacts of up to 2 million joules, a 3.5T vehicle launched at 112 km/h.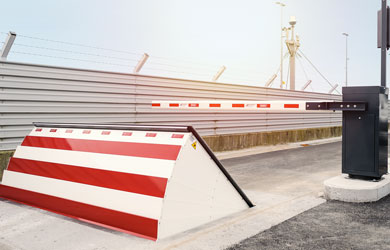 Road blockers offer an alternative to barriers while offering the same levels of resistance. These obstacles can also be used in addition to barriers for optimal security. The RSB C60SM is used for installations with medium security levels, while the RSB M series is used for locations requiring a higher safety rate. Tyre killers, manual or automatic are also at your disposal.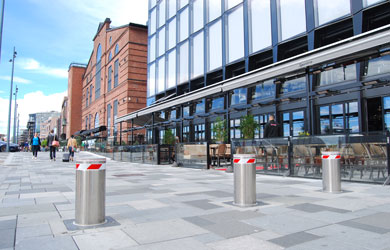 We have a wide variety of bollards, offering solutions to all situations. Bollards have the advantage of being able to continue to operate even after an impact, as long as it does not exceed excessively the limit tolerable by the bollard. They are ideal when it comes to protecting large sensitive areas or pedestrian areas.